Metal Roofing & Repair in Henderson, NC
Specializing In Metal & Shingle Roofing
Call Us Today To Schedule Your Free Estimate

JJC Roofing & Repair
Henderson, NC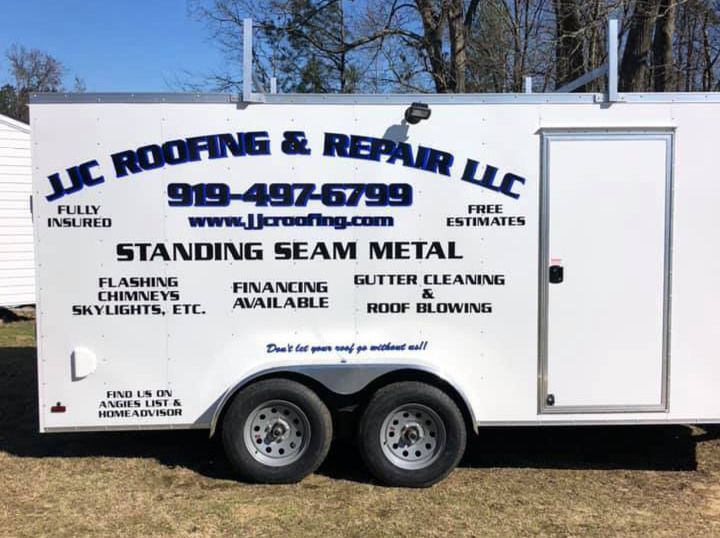 Specializing In Metal Roofing
Call Us Today To Schedule Your Free Estimate
Your roof is one of the most significant investments you can make when it comes to preserving the longevity of your Henderson home. Having a sturdy and reliable roof over your head adds value and protection you need. The experts at JJC Roofing & Repair are skilled in providing comprehensive and detailed work to finish your project quickly and to the highest standards.

Metal roofs are easier to maintain than their traditional asphalt shingle counterparts and can save you money on cooling costs in the long term.

The benefits of Metal Roofing include:
Greater longevity & durability - lifespan is generally 30 to 50 years

Ease of cleaning - stand up well to simple pressure washing

Energy efficiency - metal roofs are reflective and direct the heat of the sun away from the building

Eco-friendliness - many metal roofs are made out of 30% - 60% recycled metal

Weather and Fire Resistant - metal roofs stand up to severe weather and resists fire well
Does Your Roof Need An Update?
Send Us A Message. If You Don't Hear Back From Us Within One (1) Business Day, Please Call 919-497-6799